Pixar's latest movie Brave opens today to the delight of kids and young-at-heart grown-ups everywhere. But Brave isn't your typical animated flick; it features the bow-and-arrow wielding heroine Merida as its protagonist, meaning it's not another burnt-out tale of a princess in need of some guy in tights and a cape (or as a prize to be won after a sword fight). In fact, it finally shows the true weaker sex in its pure unadulterated form: as bumbling, scrawny little pansies. Well, the princes at least. Here's a list of our favorite heroines: further evidence that girls do it better.
Hit Girl
Perhaps the most bad-ass eleven year-old on the planet, Kick-Ass's Hit Girl showed us that size really doesn't matter when decapitating 200-pound mobsters with expertly thrown butterfly knives and roundhouse kicks to the shin, without of strand of purple hair out of place. But I mean, if I were eleven, I'd love to be a bodysuit-clad, profanity-slinging, sai-wielding vigilante. Oh well, I guess writing about kicking ass will have to suffice for now.
Lara Croft
With the most enviable body on the planet (sorry Gisele), Lara Croft's gorgeous gams aren't just perfectly photogenic—they can also scale perilous cliffs with ease, reduce machine-gun toting men into ragdolls in a thigh headlock and propel her into gravity-defying feats up the walls of a building. In the words of the Croft herself, "Yes, a lady should be modest."
Xena
Before there was Frodo, there was Xena: a leather-clad, chakram-throwing, 100% woman warrior with a Pantene Pro-V ready head of hair. Conquering the world, one blood-letting battle at a time? Check. Getting laid by Julius Caesar? Check. Killing 99% of the Greek gods via a supernatural power? Check and double check!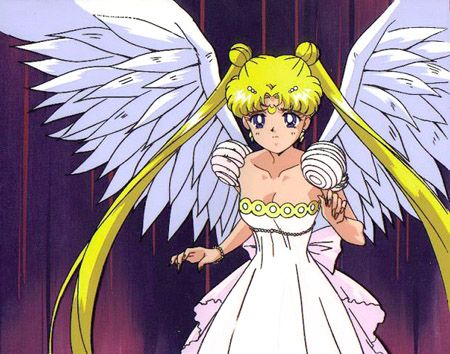 Sailor Moon
I don't know about you, but as a wee little tyke I was always jealous of Sailor Moon's awesome power to magically change into an outfit via a jeweled scepter and a bindi-esque forehead diamond. I also could never figure out why her enemies would be willing to wait the whole ten minutes while she changed into said magical outfit. Also, she has two talking cats! And a guy in a tux who always has a rose on hand! Some girls have all the luck.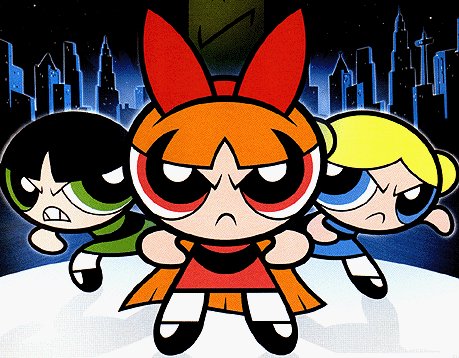 The Power-Puff Girls
Sugar, spice, and Chemical X! Clearly, I need some of that stuff, because coffee just doesn't do it for me anymore. The Power Puff Girls were the original symbols of girl-power, possessing super-cute, super huge eyes and the ability to kill all sorts of diabolical evil-doers via laser-shooting corneas and a mere tap of their fingerless…paws? I just have one question for the terrific trio—how do they keep their stockings so starchy white?